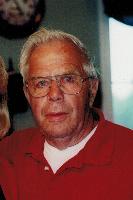 Andrew Joseph Kimmel
Andrew J. Kimmel, 85, passed away Tuesday, May 2, surrounded by family at the home of his daughter. He was married to the late Grace Stoquert Kimmel, who preceded him in death in 1988. They were married in 1955 after knowing each other for just 2 months.
Surviving are Deborah Quick and husband Gary of Blooming Grove, Martha Shermanski and fiancé Rick Freiermuth of Beach Lake, son and best friend Lynn Kimmel of Honesdale, Lisa LoBasso and husband Joseph of Honesdale. In addition, Andrew and his wife, Grace, raised Joyce Higgins of Olyphant. Also surviving are his grandchildren who he adored & they truly adored him: Kelly Deah & husband Keith, Gary Quick, Joshua LoBasso, and Justin LoBasso. He had three great-grandsons: Connor, Zachary, and Ethan Deah. Andy was preceded in death by an infant great grandson, Travis.
Andy was born January 19, 1932 in Brooklyn, NY and at a young age moved to Beach Lake, PA with family. He later joined the US Army and was stationed in Germany during the Korean War. He learned the skill of operating heavy machinery during his service time, and used those skills until retirement.
Andy helped anyone who needed help, without question. He knew how to fix just about anything. In his earlier days he enjoyed hunting. Up until his last days, he continued to be easy going and loved to joke around, often playing jokes on others. He will be deeply missed by his family and those who knew him.
Calling hours will be Friday, May 5 from 1-3 at Teeter's Funeral Home, Hawley. The Memorial Service will be 3:00 at the funeral home immediately following calling hours. Private burial services will be at St Mary's Cemetery in Honesdale.
Memorial contributions may be made to VNA Hospice, 301 Delaware Ave., Olyphant, PA 18447 or Pike County Humane Society, PO Box 255, Milford, PA 18337.