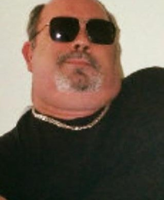 Joseph D. Schappert
Joseph D. Schappert, age 62, of Lake Ariel died Sunday, November 5, 2017 at Geisinger-Community Medical Center, Scranton. He is survived by his wife of 40 years, Maria A. (Acquino) Schappert.
Born April 9, 1955, in Bronx, NY, he was the son of the late Henry and Vivian (Bonfiglio) Schappert. He retired as a corrections officer from Pike County Correctional Facility earlier this year.
In his free time, he could be found shooting and playing cards, but he was happiest fishing and boating with his boys. He truly enjoyed a good meal with family and friends and loved cooking with his son Robert. Mr. Schappert was a member of St. William the Abbot Roman Catholic Church, Seaford, NY.
In addition to his wife, he is survived by three sons: Joseph D. Schappert of Bethpage, NY, Peter C. Schappert of Mastic Beach, NY and Robert C. Schappert of Massapequa, NY; four grandchildren: Anthony, Nico, Frankie and Angelia Schappert of Bethpage, NY; and two brothers: Jerry Schappert of Babylon, NY and Bobby Schappert of Indiana.
Visitation will be held on Thursday, November 9, from 2 to 5 PM at Teeters' Funeral Chapel, 505 Church St, Hawley, PA. The funeral will follow at 5:00 PM at the funeral home with Deacon John Giglio of BVM Queen of Peace Roman Catholic Church officiating.
Private cremation will be held at Lake Region Crematory, Lake Ariel.