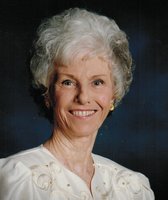 Kathleen "Kay" Anderson
Kathleen "Kay" Anderson, age 93, a resident of Wayne Woodlands Manor in Waymart and formerly of Rowland, PA died Saturday, December 23, 2017.
Mrs. Anderson was born August 30, 1924 in Hewlett, NY and was the daughter of the late James A. and Mary (Harper) Cudahy. She was predeceased by her husband, Edward A. Anderson in 2009 and two great grandchildren.
She graduated from Wayne Commercial School and was a homemaker.
Kay was a member of St. Ann's RC Church in Shohola, Bernt Balchen Lodge #56, Sons of Norway in Rowland and Central Volunteer Fire Dept. Auxiliary.
She is survived by one daughter: Joan Kathleen Kiesendahl of Hawley, PA and one son: Edward "Skip" Andrew Anderson, Jr of Rowland, PA; five grandchildren, Robert, Matthew, Ben, Alison and Bradley and eleven great grandchildren; one sister: Louise Mowery of MD.
Mass of Christian Burial will be held Thursday, December 28, at 10:00 AM at BVM Queen Of Peace Roman Catholic Church, 314 Chestnut Ave, Hawley by Rev. Richard W. Beck, Pastor.
Burial will be in Rowland Cemetery at a later date.
Memorials may be made to BK Hope Cures, PO Box 406, Hawley PA 18428 or Central Vol. Fire Dept., PO Box 209, Rowland, PA 18454