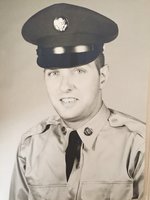 Richard Peter Bionda
Richard Peter Bionda, age 81, of Woodloch Springs, Hawley and formerly of Staten Island, NY died Sunday, December 24, 2017 at Wayne Memorial Hospital in Honesdale.
Mr. Bionda was born May 13, 1936 in Bronx, NY and was the son of the late Pietro and Erminia (Snozzi) Bionda. In addition to his parents, he was predeceased by a son, Richard Douglas Bionda.
He was a graduate of City College of New York and served in the Army during Vietnam War. He was a professional civil engineer for Department of General Services in NYC before retiring in 1991.
Richard was a member of the Northeasters Barbershop Chorus in Honesdale.
He is survived by his wife of 54 years: Carole Lynn (Fitzpatrick) Bionda; one daughter: Audrie Munsch of West Windsor, NJ; one son: Marc Andrew Bionda of Hawley; seven grandchildren: Brian, Kelly and Thomas Bionda, Connor, Christopher and Austin Munsch, and Vanessa Bionda.
A Mass of Christian Burial will be celebrated Tuesday, January 2nd, at 10:00 AM at BVM Queen of Peace Roman Catholic Church, 314 Chestnut Ave, Hawley by Rev. Richard W. Beck, Pastor.
Memorials may be made to Wayne Memorial Hospice, C/o Wayne Memorial Hospital, 601 Park St., Honesdale, PA 18431.