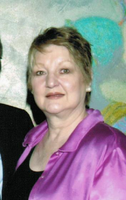 Barbara Ann Furey
Barbara Ann Furey, a publishing specialist and long-time supporter and contributor to the promotion and marketing of the Caribbean region, has died from complications following a short illness. She worked alongside her partner and husband, James Furey, for more than 40 years in representing the interests of the Caribbean in an assortment of projects, many which left a legacy that will long be remembered by many people in the Region as well as North America.
In the early 1980's Barbara was one of the forces behind the launching of the Caribbean Sales Seminars, a forerunner of the Caribbean Tourism Organization Annual Conference that brought hundreds of travel agents to the Region each year for educational programs that enabled these travel professionals to better promote and sell the Caribbean destinations. She was an active member of the CTO Chapter system and had served as President of the Greater New York Chapter.
She was also an integral part of the Caribbean Hotel Association Small Hotels Advisory Committee which went into destinations to help them focus on how to improve their image and promote tourism. Her efforts in countries such as Dominica, St. John's, St. Croix and Anguilla and others helped those destinations proudly grow their tourism product.
As partner of Furey and Associates, she helped produce countless newspaper and magazine sections with editorial and advertising that promoted the Caribbean. These sections appeared in publications such as US News & World Reports, USA Today, The New York Times, Newark Star Ledger, Cleveland Plain Dealer and many more.
Furey and Associates grew to become the leading publication representation company in the U.S., primarily promoting sun destinations and working with all the top publications. The reputation of the company was impeccable and drew some of the top travel writers and editors to work with them in producing special travel sections.
Formerly of Manhattan, the Furey's retired in 2015 and moved to their country home in Tafton, Pennsylvania, where they had maintained a vacation home since 1981. She was recently elected to the Hawley Rotary Club.
Barbara is survived by her husband James, her sister Dian Harris of Clinton, NJ, and her brother Jospeh Boinczan of The Villages, FL.
A Celebration of Life will be held on Monday, January 15, from 6:30 to 8:30 PM at Fairview Café, Route 390, Tafton, PA. A Memorial Service will be held Tuesday, January 16, at 11:00 AM at First Presbyterian Church of Hawley, 815 Church St, Hawley with Rev. William Samford, Pastor officiating. Private cremation will be held at Lake Region Crematory, Lake Ariel.
Memorials may be made to Hawley Rotary Club, %Settlers Inn, 4 Main Ave., Hawley, PA 18428