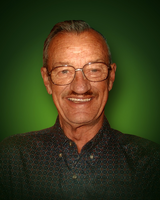 William J. Headley
William J. Headley, age 76, of Greeley, PA and formerly of Newton, NJ died on Saturday, January 20, 2018 at home surrounded by his wife and four daughters.
Born February 11, 1941, in Spraggs, PA, he was the son of the late Eskie Owen and Gladys (Whitehill) Headley. He grew up on a farm in Waynesburg, Pennsylvania prior to moving to Baltimore, Maryland.
After graduating in 1960 from Brooklyn Park High School in Baltimore, MD, he joined the United States Marine Corps. After leaving the Marines, he met a nurse while in the hospital who would soon be his future wife, Marilyn Ann "Mitzie" Wetzel. He married her on October 19, 1963 after six months of dating. They were married for 54 years.
He worked in the automotive industry until 1970 when he started to work as a Claims Adjuster for Allstate Insurance Company. He retired from Allstate in 1993 to pursue a lifelong dream of owning a hunting and fishing sports store which he and Mitzie opened in 1990 in Greeley, PA called Bear Country Sports Shop.
Bill loved the outdoors, especially when he was fishing, hunting, and camping. He always took his family on vacations that involved camping or somewhere to enjoy the outdoors. He fulfilled his dream of visiting Alaska in 2004 which he visited with his wife, daughter and son-in-law. He enjoyed tinkering up in his shop. He was always fixing cars and took pride in fixing anything that was broken. His prize possession was his 1959 Corvette which he devotedly rebuilt. He competed in many car shows, winning numerous awards. If he wasn't talking about his four daughters or three grandchildren, one would find him talking about his fifth baby, his Corvette.
Bill was a member of the Greeley Hunting Club, VFW Ecker-Haupt Post 5636 in Lackawaxen, Pocono Mountains Corvette Club, and Shohola Lions Club.
Bill was loved by all who knew him. He was always helping and befriending all who met him. His friends he considered his family.
He is survived by his wife: Marilyn Ann (Wetzel) Headley; four daughters: Debbie Derstine and her husband Will of Souderton, PA, Melissa "Missy" Parr and her husband Tom of Audubon, NJ, Cheryl "Cherie" Mackey and her husband Chris of Carbondale, PA, and Kellie White and her husband Heath of Statesville, NC; one sister: Hilda June Lieve of Sun City Center, FL; a sister-in-law whom he considered his baby sister: Linda "Sudsy" Simpson of West Milford, NJ; his three beloved grandchildren: Rachel and Sarah Parr of Audubon, NJ and Alexander Mackey of Carbondale, PA; four nephews: Christopher Simpson (Godson) of New Jersey, Gerald Headley of Virginia, James Van Horn and Lawrence Van Horn of Michigan; two nieces: Rebecca (Van Horn) Egyed of Texas and Diane Headley of Virginia; and many, many friends.
In addition to his parents, he was preceded in death by a brother, Eldron Headley of Lynchburg, VA and a sister, Marjorie (Headley) Van Horn of LaPeer, MI. He was also preceded in death by his famous cousin, the late Don Knotts, Actor/Comedian.
Calling hours will be Saturday, February 10, 2018 from 10 AM to 12 PM at Teeters' East Chapel, 505 Church St, Hawley, PA. The funeral will follow 12:00 noon at Teeters' Funeral Home with Rev. Edward K. Erb, Rector of Grace Episcopal Church of Honesdale officiating.
Private cremation was held at Lake Region Crematory, Lake Ariel.
Memorials may be made to American Cancer Society, Pike Unit, 110 W. Harford St, Milford, PA 18337