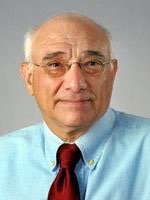 Herbert Hirsch
Herbert Hirsch, a Hawley native, died recently. He was the son of the late Emeric and Lillian Salamon Hirsch. Herb was a long serving professor at Virginia Commonwealth University. A graduate of Hawley High School Class of 1959, he participated in baseball and basketball in high school, Boy Scouts and enjoyed fly fishing while living here.
He received his undergraduate degree at Concord College in Athens, WV, his Masters from Villanova University and PhD at University of Kentucky.
Surviving in addion to his wife Susan and their immediate family listed below are his two brothers-
Frank and his wife Brenda, children Alison and Frank Sberna, Rebecca and Michael Hornberger, David and Brianna Hirsch and six grandchildren.
Stuart and wife Pamela Sue O'Neill Hirsch, children Jessica and Ernest Martinez, Amanda Hirsch and Jacob Hirsch all in Texas and two grandchildren.
The following obituary was provided by
Virginia Commonwealth University
Professor Herbert Hirsch departed this life Monday, January 21, 2019 at the age of 77 after a brief illness. He is survived by his loving wife Susan, son Mark and daughter-in-law Maureen, daughter Karen and son-in-law Tony (Forte), daughter Candy and son-in-law Tony (Taylor), daughter April (Dee Dee) (Sullivan), son-in-law and daughter-in-law Thom and Anne Harrison, son-in-law and daughter-in law Bob and Alison Massey, grandchildren Matthew, Katie, Hannah, Holden, Genevieve, Mikey, Molly, Emily, William, Lizzie and Ruth, all of whom loved him dearly.
A professor of political science at Virginia Commonwealth University, Dr. Hirsch touched the lives of many people, students and colleagues alike. He was an accomplished author, having published multiple books on politics, genocide and human rights. He taught courses on Genocide and Human Rights at VCU and also taught every summer at the University of Toronto and was a co-editor of the journal Genocide Studies International published by the University of Toronto Press. He lectured in Australia, England, Ireland, Germany, Sweden and Brazil.
Through his work as a teacher, scholar, and editor he had a major impact on the field and in the pursuit of human rights. Dr. Hirsch was selected as one of 30 scholars to participate in the Goldner Symposium on Post- Holocaust Ethics at Wroxton College in Oxfordshire, England. He has received recognition from several organizations including The Grawemeyer Award for Ideas Improving World Order, given by the University of Louisville, the Ralph Waldo Emerson Award given by Phi Beta Kappa, the PIOOM Award on Human Rights given by the PIOOM Foundation, The Hague, Netherlands, The Bruno Brand Book Award given by the Simon Wiesenthal Center, the Virginia College Stores Book Award given by the Virginia College Book Stores Association, The Christopher Awards, and the 2018 Virginia Social Science Association Scholar Award, an award that recognizes a Virginian who has accomplished a lifetime of achievements in a social science discipline.
The family will receive friends at Bennett Funeral Home on Sunday, January 27, with a visitation at 1:00 p.m., followed by a memorial service at 2:00 p.m., and a celebration of life reception to follow at the Hilton in Short Pump. In lieu of flowers, memorial contributions may be made to Doctors Without Borders, The Zoryan Institute, or the Southern Poverty Law Center.