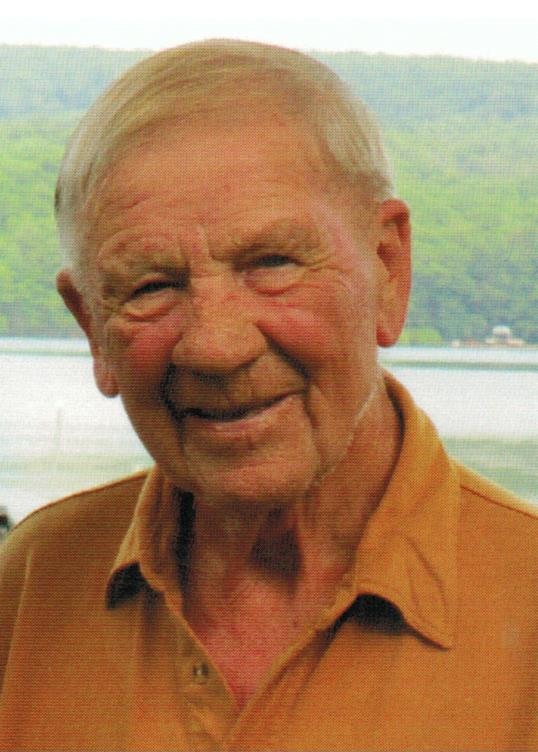 Obituary of Weldon "Willie" Endorf
Weldon "Willie" Endorf, age 85, of The Hideout, Lake Ariel died Thursday, June 28, 2018 at Allied Services Hospice Center in Scranton.
Mr. Endorf was born August 9, 1932 inTobias, NE and was the son of the late Henry C. and Edna (Bartels) Endorf. In addition to his parents he was predeceased by his first wife, Ruth "Jackie" Endorf and two brothers: Loren and Norman Endorf.
Mr Endorf was a graduate of Concordia College, Seward, NE and received his Master's Degree at Queens College in New York. He was Principal of Trinity Lutheran School for many years as well as parish Administrator.
In 2017 the Library at Trinity Lutheran School was dedicated in Honor of Weldon and Gail Endorf for their many years of devoted service.
Mr. Endorf was former President of St Paul's Congregation and former member of Trinity Lutheran Church.
Willie loved golf, bowling, gardening and woodworking. He was an avid cribbage player.
He is survived by his wife of 32 years: Gail (Redlitz) Endorf, one daughter: Debra and her husband Roger Wickboldt of Gahanna, OH and two sons: David and his wife, Kathryn Endorf of St. Louis, MO and Douglas and his wife, Michele Endorf of Cary, NC; seven grandchildren: Paul, Matthew, Benjamin, Daniel, Ryan, Sarah And Kristen and three great grandchildren: Travis, Austin and Collins; one brother: Donald Endorf
Calling hours will be Monday, July 2nd from 2 to 4 and 7 to 9 PM at Teeters' Funeral Chapel, 505 Church St, Hawley, PA. The funeral will be Tuesday, July 3rd at 10 AM at St Paul's Lutheran Church, 405 Church St., Hawley with Rev Colleen Cox officiating.
A second visitation will take place at Dalton Funeral Home in Hicksville, NY on Thursday with a Service at Trinity Lutheran Church on Friday. Burial will be in Pine Lawn Cemetery, Farmingdale, NY.
Memorials may be made to St Paul Lutheran Church. 405 Church St., Hawley, PA 18428 or Endorf Family Scholarship Fund, Trinity Lutheran Church, 40 W. Nicholia St.,Hicksville, NY 11801.